Awards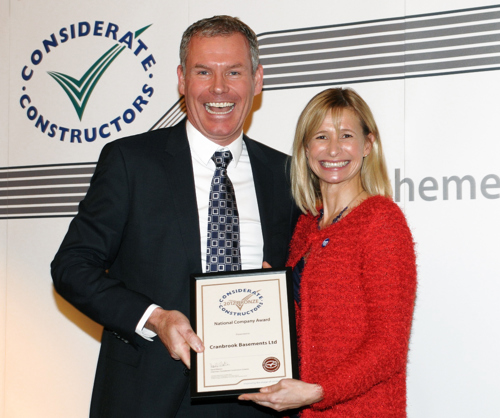 Cranbrook have received countless awards and commendations over the last 40 years but it is the testimonials received from our many delighted Clients that are the most valuable. Our process changes the way in which our Clients can enjoy their home and, in all cases, improves their quality of life once construction is complete.
Winners of more Considerate Constructors Awards than any other basement company, the Cranbrook team sets the gold standard for Considerate Construction. Awarded the highest national Gold Standard by the independent assessment panel at the Government endorsed Considerate Constructors Organisation, Cranbrook sets the benchmark for the basement development and prime residential construction sectors.
The Hampstead Garden Suburb is internationally recognised for its architecture causing the eminent architectural historian, Sir Nikolaus Pevsner to describe it as "the most nearly perfect example of that English invention and speciality, the garden suburb". With this distinguished background firmly in mind Cranbrook were awarded the "Hampstead Garden Suburb Architectural Merit Award" in relation to its work within the Suburb.
Cranbrook have also been awarded the prestigious "Local Authority Building Control Building Excellence Award" in recognition of the companies "excellence in delivery of outstanding construction and workmanship".
---
View our awards
Please click any of our awards below to view the certificate and citation.